page contents

100% Online Modern Bar Exam Reviewer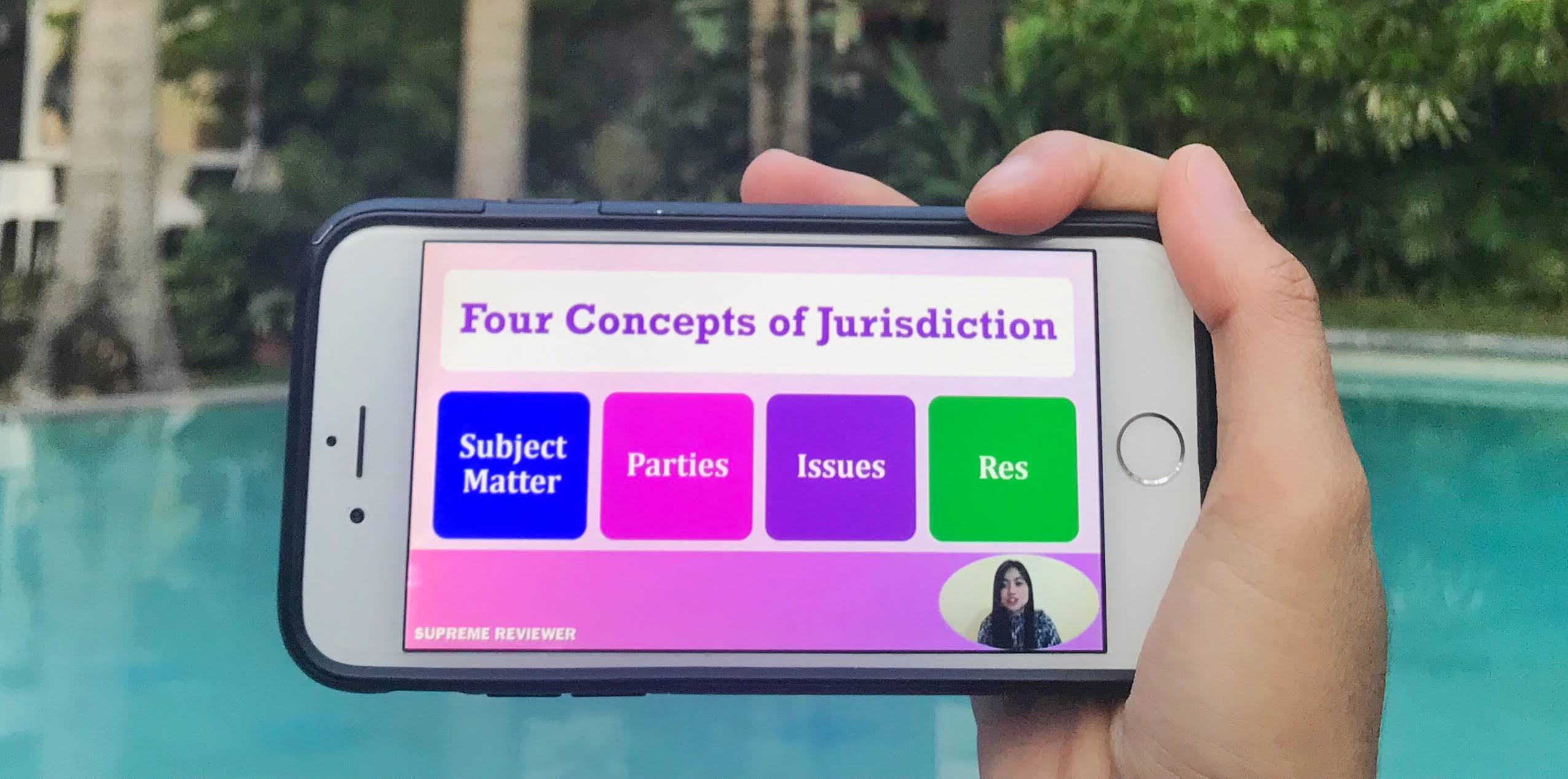 Review Anywhere Anytime & Be Fully Prepared for the Bar Exam
Save Yourself Precious Time & Money
12 unique features:
How is Supreme Reviewer different from other bar review courses?

• Video Course + Supreme Reviewer (SR) Notes + Pre-Week Notes + Last Minute Tips - everything you need is covered in the materials. The videos are easy to watch and listen. Reinforce the video lectures with the SR Notes for retention. During the bar exam month, Pre-Week Notes and Last Minute Tips are released to test and review your learning.
• Complete Coverage - most review centers emphasize only on selected topics while Supreme Reviewer covers everything from the syllabus released by the Supreme Court. The published materials will be updated according to the syllabus for the 2020 Bar Exam.
• Emphasis on saving you time - no ad-libs, no waiting for the lecturer, no holidays, no weather cancellations, no travel time.
• Mobile-Friendly - Supreme Reviewer technology is responsive and will adjust to any screen size - phone, tablet, PC, laptop, smart TV, etc. The course is mobile-friendly because it scales perfectly to mobile devices. Most people have smartphones these days and do a lot of things with their mobile phones - text, call, book a Grab, calendar, calculator, AND now review for the Bar Exam with Supreme Reviewer.
• You control the pace (Adjustable Speed) - pause when you want, slow-down, rewind, fast-forward, or search for specific topics.
• What's the pace of the course? So, as a professor, I know that students have different learning pace. Others want it fast because they don't like boring and slow lectures, while others like it slow to catch up. So Supreme Reviewer is giving the power and control to the reviewees to watch the videos at their own pace. They can speed through or slow down. There is a speed adjustment to suit their desires and to set it at a comfortable pace.
• Listen or watch anywhere - online OR offline - car, while exercising, poolside, coffee shop, on a flight.
• No boring lectures - Supreme Reviewer's lectures have a young, energetic, feel-good, and vibrant delivery and presentation. It's proven that people's attention diminishes and I've been on a lecture for 2, 3, 4 hours, and even a whole day, and it gets really boring, plus the learning retention decreases. In Supreme Reviewer, we don't allow this to happen because reviewees can stop when they need or want to, take a break and come back where they left.
• Animated slides to reinforce doctrines discussed - Deliberately designed for maximum retention, the background color and the font color as well as the animation were very intentionally made to ensure optimum learning.
• Progress Bar for tracking progress through the course - When I reviewed for the bar, I only had a calendar and a vague sense of my progress. Supreme Reviewer visually tracks your progress which is, in a great way, motivating and encouraging the reviewee to study more. The Progress Bar feature is a concrete manifestation of your progress.
• Easy to Navigate (1 topic-1 video) - The topics follow the syllabus. It is topic-specific. When you open Supreme Reviewer, you can see a list of all the lectures formatted in accordance with the Supreme Court syllabus. If you just want to look for a specific topic, for example "mala in se" in Criminal Law, you can browse through the table of contents and watch it without the pain of going through a 2-hour or 4-hour video or physical lecture. Plus the topics are sequential.
• Offline Viewing for iOS - Supreme Reviewer offers offline viewing which is not offered by other online bar reviews. Usually, you need Internet to access the lectures but with Supreme Reviewer and your iOS devices (iPhones & iPads), you can download the lectures before you travel and view them while traveling or while in a place without Internet. Again, this is for iOS devices only - iPhones & iPads.

Prepared by: Atty Pinky Veloso
Your Instructor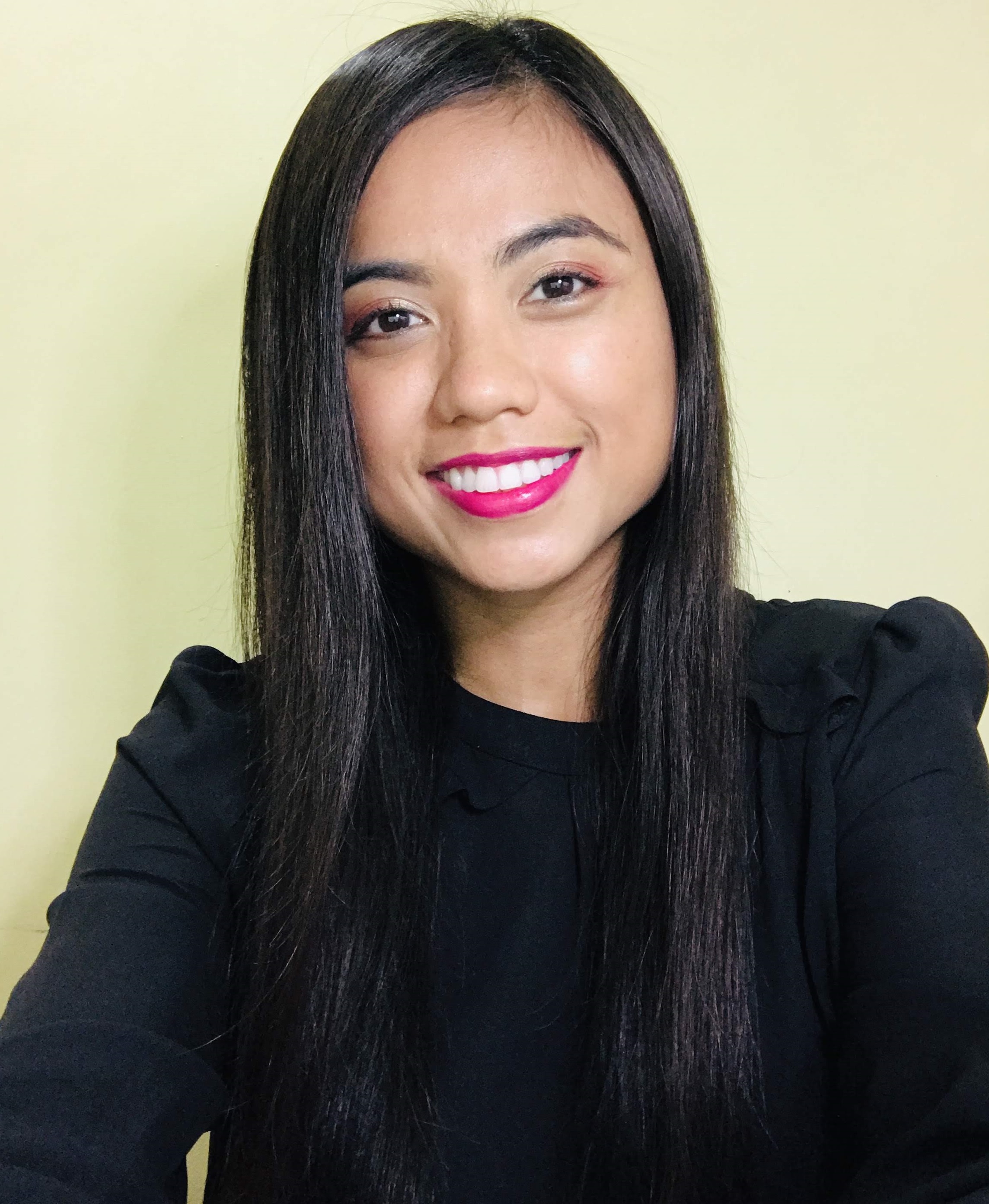 Top 3, Bachelor of Laws, San Beda College, Mendiola, Class of 2013

Cum Laude, B.A. in Political Science, University of the Philippines in the Visayas Cebu College, 2009

Law Professor, University of San Carlos School of Law & Governance, Cebu City, 2014-2018

Court Attorney, Court of Appeals of the Philippines, 2014-2017

Valedictorian, Laboratory High School, Naval Institute of Technology, 2005

Valedictorian, Elementary, Naval Central School, 2001
"Where there's a will there's a way."
"Supreme Reviewer revolutionizes Philippine Bar Exam Review by leveraging the latest technology. Watch professionally-produced HD videos from your laptop & mobile devices anywhere in the world with the ability to view offline for iPhone and iPad."
Frequently Asked Questions
What are included in the course?
The course includes:
HD Video Lectures


SR Notes

Pre-Week Notes

Last Minute Tips
When can I access the course?
Upon enrollment, you will have instant access to all the available subjects. View more
What Supreme Reviewer Students Say:
"Supreme Reviewer provided me with a convenient method of preparing for the bar. I could not leave my medical practice during the review so it was not possible for me to attend classroom-type lectures full-time. The online platform used by SR enabled me to catch up with the syllabus at my own pace, during my leisure time, without sacrificing substance. Thank you Supreme Reviewer for helping me pass the bar and achieve my dream of becoming a lawyer! 😁" -Dr. Lorelie De Leon-Serran, 2019 Bar Exam Passer

Click here to read more testimonials...